DT2 Team Merch - Info & Ordering

Dance Tracks will be officially offering 4 different kinds of custom merch for DT2 members.  Options include Team Jackets, Hoodies, Leggings & Hair Bows.  
*Please note – nobody is required to order anything – order whatever you want!  
Each product has customization options including color/type of material and options for logo placement & design.  You will be asked to select a style, color family and then material type when ordering.  
Jackets offer the following features:
Full zipper
Zipper pockets
Long sleeves w/ thumb holes
Poly/Spandex blend, won't shrink
It's made to be form fitting, so if you prefer extra room we'll size up.  
Jacket cost is $45 for both youth and adult
Customization includes the color/material type of your logo and monogram.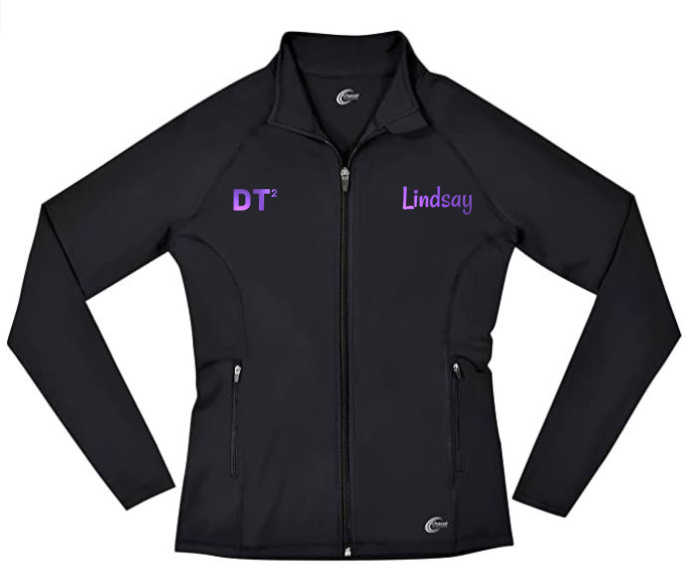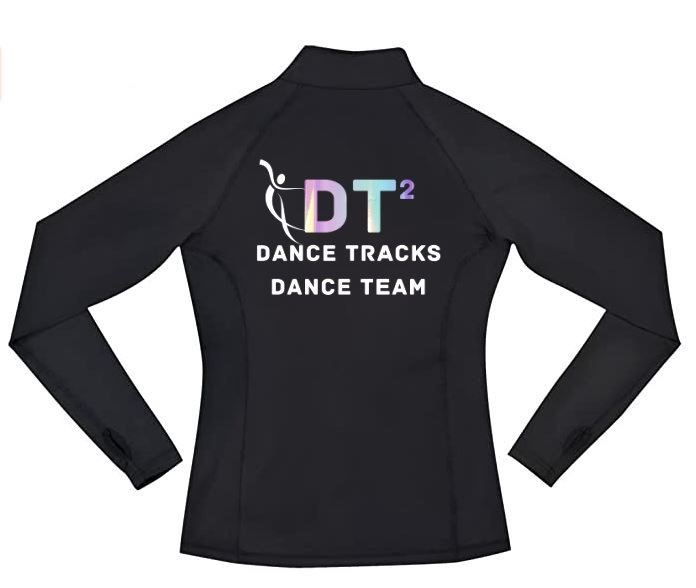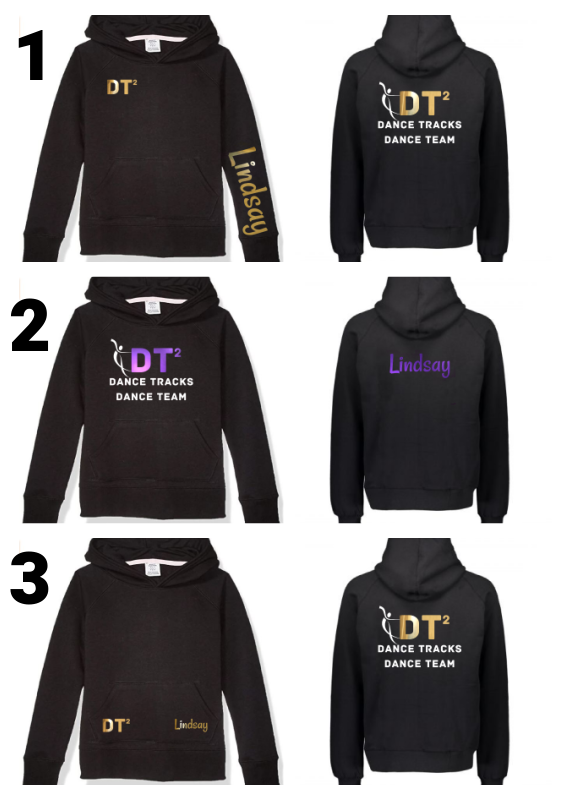 Hoodies offer the following features:
Pullover w/ kangaroo pocket
Cotton/Poly blend, won't shrink
It can be more fitted or loose/baggy.  Let us know how you'd like it to fit.  
Hoodie cost is $25/$35 depending on size
There are 3 Hoodie style options available.
You may also pick the accent color of either red, white/silver, gold or purple.
You will then choose the material style in the color of your choice – metallic, glitter, holographic or solid 
Leggings offer the following features:
High quality active leggings
High waisted, compression 
Moisture wicking 
Legging cost is $32
There are 4 legging style options available.
DT2 logo only
DT2 logo & vertical name
DT2 logo and DANCE wording
DT2 logo & sideways name 
The legging accent colors will match your jacket/hoodie selection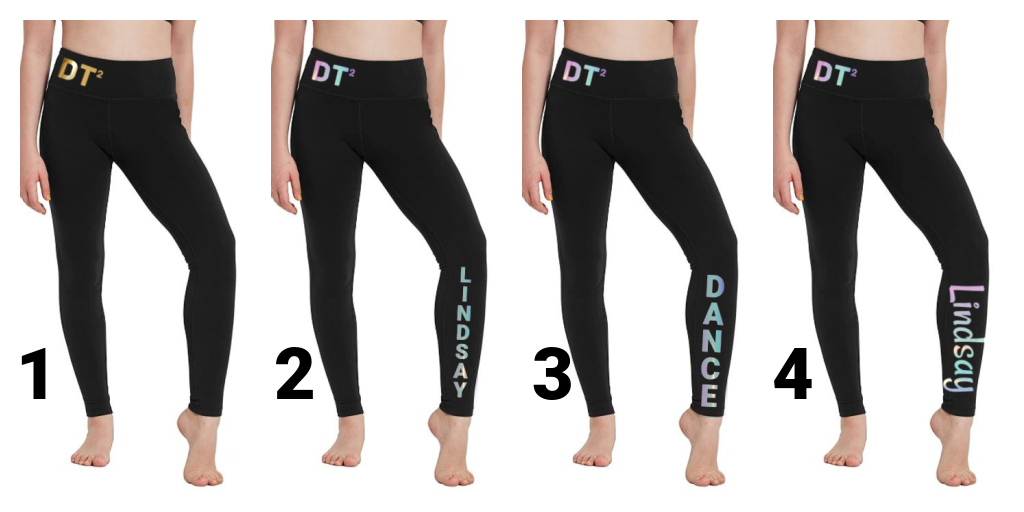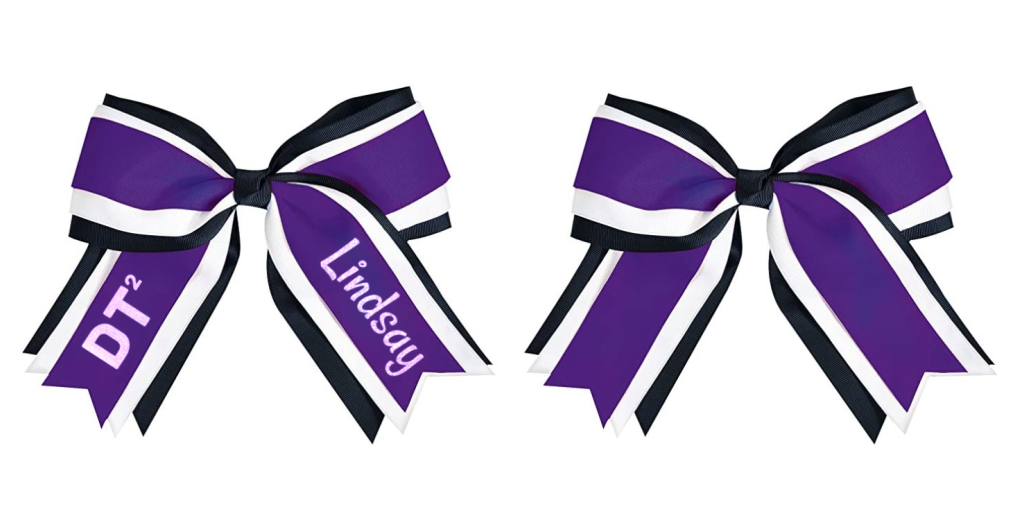 Hair bows may be ordered, either plain or customized.  
Bows are all large, and have attached ponytail holders.  
Custom:  $10
Plain: $8
Available colors are purple, black, silver, and gold.  Red is currently out of stock.