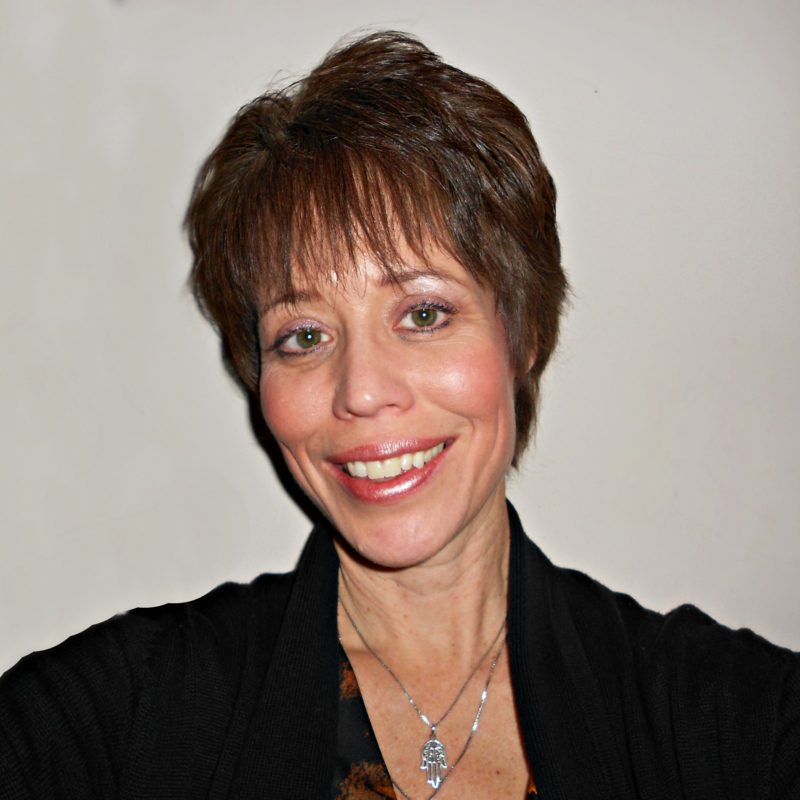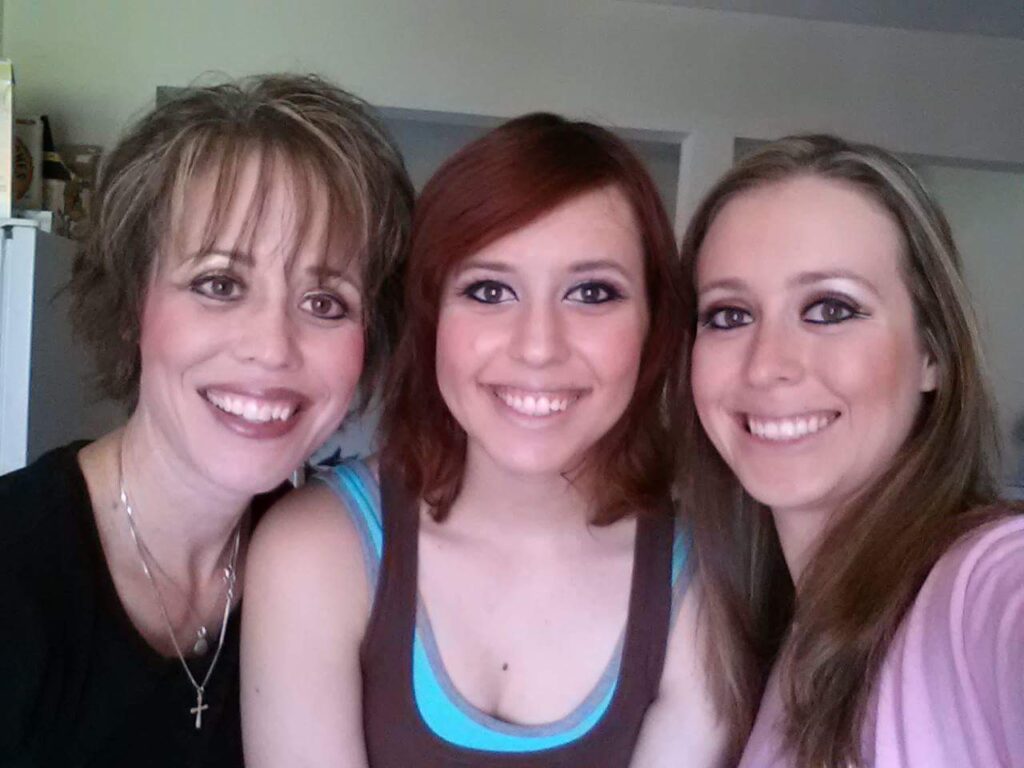 Julie Giuliani-Chucka
Studio Director & Owner
Julie Giuliani-Chucka — Director and owner of Dance Tracks, would like to extend you a sincere WELCOME! Thank you for allowing us to be a part of your lives — let us share our PASSION for DANCE with you! Miss Julie holds a Bachelor of Science Degree in Dance Education from the University of Wis.-Stevens Point, where she received honors for academics and choreographic achievements.
She began teaching in 1985 and became the coordinator and dance instructor for the Carroll College-Project Create dance program from 1986-2001. Dance Tracks, llc opened its doors in 2001. From 1990-2001 Julie was the Artistic Director of the theatrical performance dance company, Assorted Change, Inc. Assorted Change presented shows and workshops in the Milwaukee and Waukesha county school systems, as well as other venues throughout the year. She also co-directed a studio dance company, Dance Tracks Dance Theater, which offered performance venues through the Dance Tracks program, as well as a Tap dance company, Milwaukee On Tap. Miss Julie has been involved with Liturgical Dance Ministry since 1985, and was a member of Dance Offering (a liturgical dance group) for 12 years. She is currently a freelance liturgical dancer and choreographer in Southeast Wis.
Julie is a wife, mother of three grown children, grandmother of two, and understands the workings of family life! She is dedicated to providing each student with professional, high quality dance instruction in a safe, enjoyable, and creative atmosphere.
Our mission is to teach with love, encouragement, and respect for oneself and one another. When you're here, you're part of our dance family!
Meet our amazing staff!
Dance Tracks employs excellent, professionally trained dance teachers!  As a group we share a passion for dance and performance!  Every teacher is involved in our Spring Recital, and performs alongside her students.  We love to get involved in our spirit weeks- you'll find us in outrageous Halloween costumes during Halloween Week, and splashes of red & green during Christmas Cheer week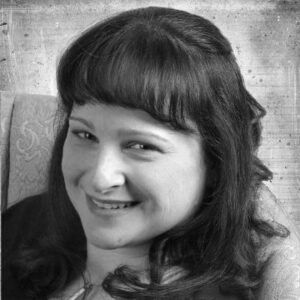 MONIQUE BUERGER  Instructor
Monique received her early dance training in Ballet, Pointe, Jazz, Modern, Tap, and Choreography from the High School of the Performing Arts, Wm. Reilly School of Ballet, and U.W. Milwaukee dance dept. Miss Mo holds a Bachelors Degree in Fashion Design from Mount Mary College, and is a professional seamstress and costume designer.
Monique was a member, performer, and assistant choreographer for the Assorted Change theatrical dance Company for ten years. She was a dance instructor with the Carroll College-Project Create dance program for nine years, and has been a faculty member of Dance Tracks since 2001.  Miss Mo brings a creative, fun approach to the world of ballet and pointe, and loves to share her passion for dance with her students!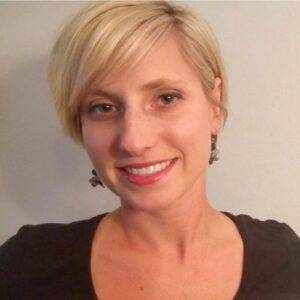 AMANDA DERUS   Instructor
Amanda graduated with a Bachelor of Science degree in Dance Education from the University of Wis.-Stevens Point, where she received training in Ballet, Jazz, Modern, Tap, Musical Theater, Media Arts, and Choreography. She is currently a Master Ballroom instructor for children and adults in the Chicago area, as well as locally. Amanda has provided years of instruction in Ballroom and Tap for the MPS school program, Mad Hot Ballroom.
Amanda demonstrates a strong passion for the art of dance, and her goal is to inspire students of all ages to develop an appreciation and love for dance in their own lives.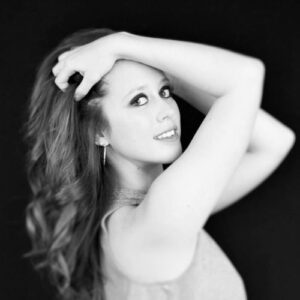 JERUSHA SCHMITZ Instructor
Jerusha grew up with Dance Tracks, and has been involoved in the studio all of her life. She has received training in ballet, pointe, jazz, tap, hip hop, bollywood, and was a certified zumba instructor.
Jerusha was a member of the Assorted Change dance company for several years, and has extensive performing experience. She has worked backstage and performed in the Dance Tracks annual recital for most of her life!
Her love for horses and animals led her into pursuing and receiving her degree as a veterinary technician.
Jerusha is excited to continue to be a part of Dance Tracks … After all, it's in her blood!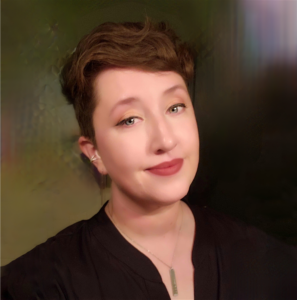 LINDSAY ECKERT Instructor, Dance Team Leader & Web Design
Lindsay studied Music Education at the University of Wisconsin Whitewater, and is technically proficient in a wide range of musical instruments. Lindsay studied ballet, tap and jazz in her youth with Maxine's Studio of Dance in Muskego, WI, and the Milwaukee Ballet School.
Lindsay has been part of the Dance Tracks family for 10 years, and is thrilled to be part of the staff! She teaches with a strong inclination towards correct technique, while still having fun in the studio.
Lindsay founded the DT2 Dance Tracks Dance Team in 2021, providing the vehicle for dancers aged 7 to 55 to expand their performance opportunities!  We're looking forward to another great year for 2022/2023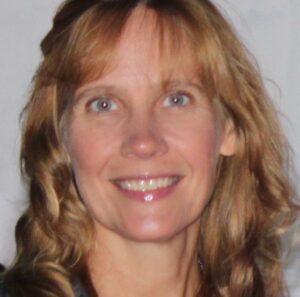 JUDY CRABB Instructor & Dance Team Leader
Judy Crabb is proud to be a member of the staff at Dance Tracks. She earned a degree in Elementary Education at UWMilwaukee and was a part of their poms squad for the soccer and basketball teams. She also has earned her Master's degree in Counseling through UW-Whitewater and has private practice in Pewaukee.
Judy has danced most of her adult life and was blessed to be able to begin teaching dance 4 years ago.
Her first love in life is music and dance and now after raising 4 children, she is able to combine both her passions ~ dance and teaching.